Football Season 2018-19: BT Sport adds more 4K and VR, plans further remote production and HDR trials
As the 2018-19 football season gets into full swing, BT Sport is planning to tweak its on-screen and in-app coverage and looking to test out some alternative production workflows.

Among the changes will be more live matches in 4K and additional 360-degree app highlights plus further trials for both remote production and high dynamic range (HDR).

The tweaks and tests will impact on different parts of BT Sport's football portfolio which includes not only the English Premier League but also the UEFA Champions League, the Scottish Premiership and the National League.

More 4K matches

Speaking to SVG Europe, BT Sport chief operating officer Jamie Hindhaugh (pictured below) revealed that from 2018-19 all of the broadcaster's Scottish football coverage will be captured and shown in 4K.

"We've moved to a position where 100% of our host outside broadcasts in the UK across football and rugby are now 4K native," he said, noting that BT Sport had previously only done one Scottish game in 4K.

"You can't do 4K everywhere else and not do it [in Scotland]," he added. "The uplift [in cost] has disappeared."

BT Sport currently holds the rights to show 30 Premiership and 13 Betfred Cup matches per season.

Extra VR options

BT Sport is also planning to push forward with its 360-degree highlights offering. This content is incorporated into the timeline of its BT Sport mobile app and allows users to re-watch key moments in virtual reality during a live game.

"We're the only broadcaster in the world that has live 360-degree highlights incorporated within its 2D timeline and app," said Hindhaugh.

"You can choose key moments to look at in 360. This is continuing. There is a slight tweak this season in that our ambition is to do every single Premier League game and at least two games per night of the Champions League group stage.

"The 360 definitely does appeal," he added. "People won't subscribe for it [in isolation], but it's all part of the overall experience. We're making sure that we keep building on it and keep making it more widely available."

The same facility will shortly be made available for BT Sport's rugby coverage, noted Hindhaugh.

Remote production trials continue

BT Sport will also be doing more remote production trials this season.

The broadcaster already has experience of doing live remote production having remotely switched the Pub Cup from Leicester City's King Power Stadium in June using bonded 4G mobile feeds. It has also worked remotely on National League coverage.

Later this season it plans to make use of a 5G network to do the same.

"We used 10 to 12 cameras [last season], all wirelessly connected, with all contributions coming back to [BT Sport HQ in] Stratford where it was mixed and broadcast. That included on-site presentation. Working this way takes away the reliance of needing to have fibres at the ground to be able to do remote production."

The next step will see the EE Wembley Cup, a charity match featuring YouTube stars and international football legends, covered remotely. Presentation and cameras will be at Wembley, pictures will be switched from Stratford and the output will be shown on YouTube.

"When we do that game, we are going to do the contribution remotely over 5G. That will be the first time that anyone has used 5G in anger in a production. You can slice 5G [into multiple virtual networks] so you can protect your contribution and create that virtual fibre. That is almost like having fibre-based remote production and that really does open up some interesting possibilities."
"What I won't do, to be blunt, is lie to our audiences by broadcasting something that they actually can't really get"
BT Sport will also look at using remote production again for the National League, having done some work on matches that way at the end of last season.
On that occasion, wireless feeds from the camera 1 positions at every game being played around the country in the National League that day were made available in an OB unit that was covering a game live.
"What it meant was that in our live game we had every goal from every other game in the truck available to us," explained Hindhaugh.
"The possibilities this offers editorially are huge in a live event but also for highlights. And that is where the opportunity starts to enable us to do something different for our audiences during the season: to be there first, providing all the goals as they go in."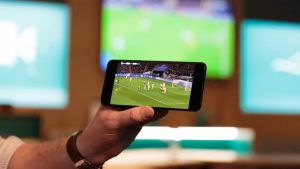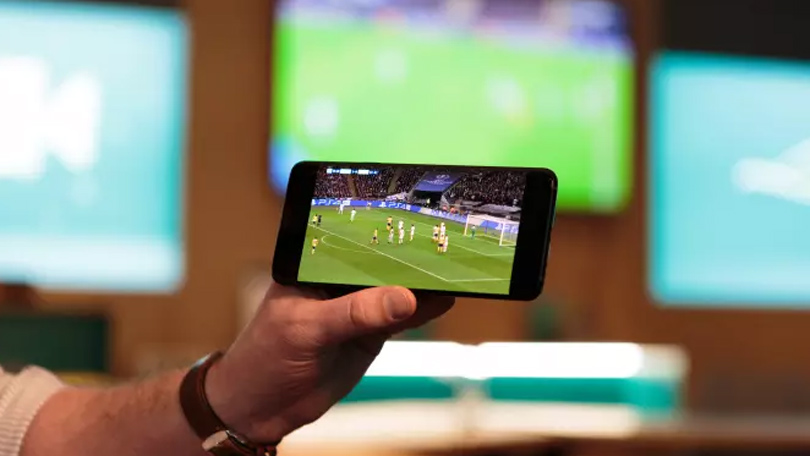 HDR tests ongoing
HDR is another area of focus for BT Sport but don't expect any live 4K HDR broadcasts or streams anytime soon. The trials are ongoing.
"The hold back on [HDR] is not to do with the production workflows or technology," he opined.
"It is more to do with the customer experience. And how you signpost it. I still think that it is a bit of a challenge. What I won't do, to be blunt, is lie to our audiences by broadcasting something that they actually can't really get. There's been a little bit of that going on and I don't like it. You've got to be authentic with what you're doing."
BT Sport trialled HDR again during the recent Women's Hockey World Cup, a test that Hindhaugh said starkly emphasised the benefits of the technology.
"The hockey pitch is blue and what you don't realise is that you can't match that colour in SDR. It highlights again to me how important HDR with a wide colour gamut is going to be. But it's got to be consistent and it's got to be compatible with people's viewing screens."
Having been encouraged by the results of an HD HDR trial to mobile devices during a Champions League game last season (pictured, above), those tests will also continue, he said.
BT Sport's live coverage of the English Premier League starts on Saturday 11 August with Wolves vs Everton. It will also be showing Wrexham v Boreham Wood live in the National League on the same day.