Fraunhofer IIS, Pixellot to explore collaboration on sports media products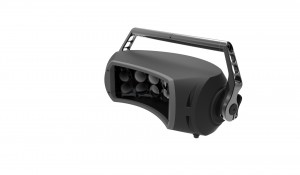 Leading R&D organisation the Fraunhofer Institute for Integrated Circuits IIS and Israel-based startup company Pixellot have signed a Memorandum Of Understanding (MOU) to explore the possibility of jointly cooperating in the development of 'best of breed' sports media products combining the respective expertise of the two parties.
Fraunhofer IIS will provide a smart chip-based tracking technology whilst Pixellot will furnish an ultra-high-resolution unmanned video capture system and a remote proxy video production technology. Both parties intend to develop joint products for the sports media and coaching markets, offering unique automatic tracking capabilities and viewing experiences to viewers, spectators and professionals.
Dr. Miky Tamir, co-founder and chairman of Pixellot, said: "We are honoured to join forces with Fraunhofer IIS. They have a strong research and development history and a supreme tracking technology, and we think there is a great synergy between the two complementing systems. Together we will change the face of the sports media market."
Fraunhofer IIS in Erlangen, Germany, ranks first among the Institutes of the Fraunhofer Gesellschaft in terms of headcount and revenue. The Fraunhofer-Gesellschaft is the leading organisation for applied research in Europe. Its research activities are conducted by 67 institutes and research units at locations throughout Germany.
Pixellot is a newly formed startup company based in Tel Aviv. Pixellot's offering is billed as an affordable alternative to the traditional outside broadcast video capture and production system. The technology is based on ultra-high-resolution unmanned video capture device, a remote proxy-video production suite and a series of unique new media applications providing interactive and immersive viewing experiences across all media types.