Hyper Studios joins SVG Europe as a Bronze sponsor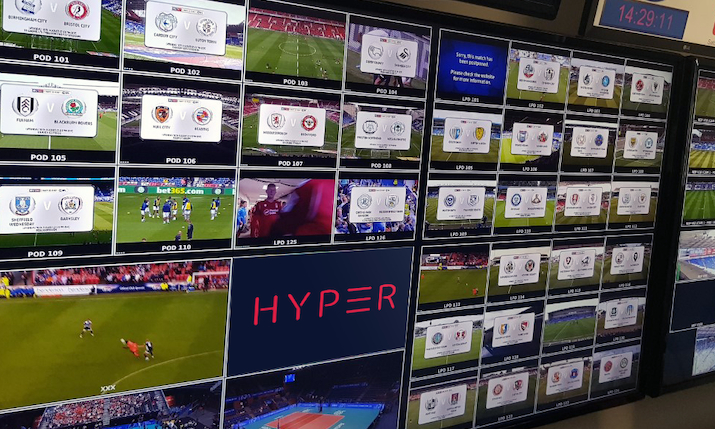 Hyper Studios, creators of real-time, cloud-native graphics and data management tools for the sports and broadcasting industries, has joined SVG Europe as a Bronze sponsor.
Hyper was established in 2019 to create choice in an ageing broadcast graphics market. By utilising cloud technologies and its knowledge of the industry, the team at Hyper have developed a suite of cost-effective, cloud-native, real-time graphics products, solutions and related services, aimed primarily at the sports and broadcasting industries.
In 2019, Hyper entered a contract with IMG Studios to provide a centralised graphics and data solution to support IMG's EFL partnership, covering almost 2,000 live football fixtures per season. Hyper installed 36 Hyper Sports with Hyper Engine systems at IMG Studios, Stockley Park that run 24/7, 365 days per year with minimal support.
Hyper Live currently runs as part of Sky's Virtual Production Suite, driving multiple virtualised Hyper Engines. The ability to recreate Sky's style and branding in Hyper Design was a key component in choosing Hyper. Sky's Virtual Production Suite won the SVG Europe Sports TV Award for Outstanding Production Achievement – Innovation 2021, with Hyper recognised for its contribution.
Since the beginning of the 2021-22 football season, Sky Sports has been using Hyper Sports to drive all its football productions, including the Premier League and EFL.
Stuart Paterson-Browne, CEO of Hyper, said: "We are proud to join SVG Europe as Bronze sponsors, we are looking forward to this year's events and the opportunity to interact with the biggest names in the industry."