Journey to Japan 2019: How ITV Sport is preparing for the Rugby World Cup
UK rights-holding broadcaster ITV Sport began its planning for the 2019 tournament in October 2017 when the first recce in Japan was carried out.
"Between then and the first World Broadcast Meeting (WBM) around a year later, we started putting together the production plan for the tournament," explains Mark Demuth, ITV's controller of sport, production (pictured, below).
"Post the WBM in September 2018 we started confirming our plans, working on the set design, titles, graphics, talent deals and so on."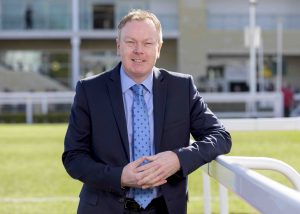 In addition to covering all 48 matches, those plans call for around 60 hours of live programming featuring all aspects of the event and accompanying activities.
Demuth goes on, "like other broadcasters, the biggest challenge we face is the logistics and technical planning of getting the roving presenting and commentary teams around the considerable distances in Japan during the group stages.
"We have to ensure we cover all the key matches and can deliver pitch-side presentation to feed into our live shows back in the UK. And, let's not forget, we will be operating on a 59.94p island rather than the usual 50i format."
Managing the output
Senior production manager Sarah Howard picks up the story. "We will have our own presence at the International Broadcast Centre from where we will co-ordinate each of our three roving teams. In addition, we'll have a Master Control Room within the IBC managing all the feeds and footage going back to the UK."
Howard reports that ITV Sport broadcasts during the group stages will be presented from a UK studio, although there will be stand-up positions at the venues. Four directors will be used in rotation for these programmes.
For the later stages, two Outside Broadcast units — one in Oita for the quarter-final weekend and the second in Yokohama for semi-final and final weekends — will be provided by NEP in Japan.
"The knockout phase games in Tokyo will be presented remotely into the full presentation OBs. For
these Tokyo games we will be utilising five cameras and associated audio and comms via Host Broadcaster IGBS fibre. The programme will be cut by the director at the OB. There will also be onsite studios for these latter stage games."
She continues, "throughout the tournament we will utilise the various feeds offered by the Host Broadcaster. We will then add our own specially designed graphics, using our own data capture. Our editing using Avid will be carried out in the UK at The Maidstone Studios."
At the time of writing, the final line up of presenting and commentating talent had not been finalised.
The 2019 Rugby World Cup takes place in Japan from 20 September to 2 November