LaLiga Santander returns with support from 160 global partner activities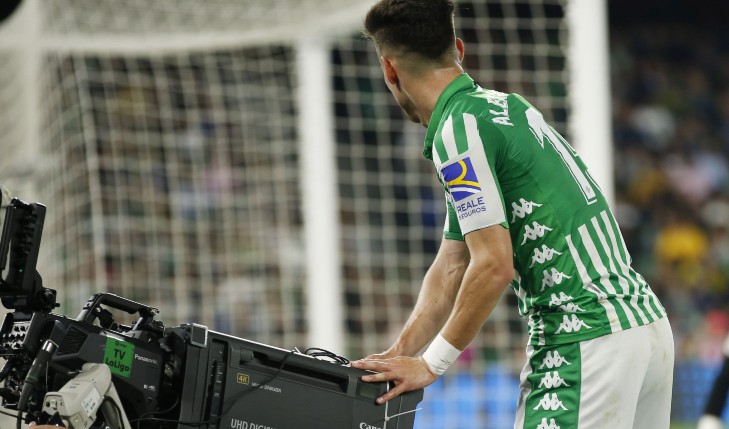 LaLiga has kicked off after a long hiatus due to the coronavirus pandemic, beginning with El Gran Derbi between Sevilla FC and Real Betis.
Arriving three months after the competition was postponed, this moment has been made possible thanks to the collective efforts of the league, clubs and LaLiga's partners around the world, who have added their support to campaigns and content that promote the return of Spanish football.
In anticipation of the return to action more than 160 global partner activities, ranging from social media events to large scale public projections, have been organised by the league and promoted by its partners, providing visibility in more than 50 countries.
Carrying the LaLiga slogan #BackToWin, these initiatives demonstrate that the return of the competition provides far-reaching benefits beyond the world of football and makes a significant impact on the sports industry and those who follow it.
Major companies to have given their support include Puma, EA Sports, Budweiser, Rexona, BKT, LiveScore, Clear Men, Panini and several national and regional partners from all over the world.
Óscar Mayo, LaLiga's director of business, marketing and international development, said: "Fans around the world are excited for LaLiga to return and this is thanks to the collaborations with our national and international partners who have supported each of our initiatives fully. All of the campaigns that we have organised together have kept supporters entertained and have helped to ensure this return will be felt globally."
To make the presence of fans felt inside the stadiums while behind-closed-doors measures are in place, LaLiga partners have taken part the Applause to Infinity initiative which asks fans to submit a video of themselves applauding as if they were in the ground. As well as providing the call to action through social networks, staff members of LaLiga partners have also contributed their own videos.
The submissions have been compiled into a single track that will be played during minute 20 of every LaLiga match, acknowledging the work of health services in fighting the COVID-19 pandemic and the sacrifices that have been made.
With public events unable to take place across most of the world, many initiatives have been led through digital channels. This has included more than 35 social media campaigns with top influencers that are being promoted by partners.
A large number of digital campaigns have also been launched with international media featuring LaLiga partners, including competitions, 'Footy Talks' events and chats with former players. Other content including score predictions and prize draws have also been placed with broadcast partners around the world.
An additional 50 virtual meetings have been organised to give privileged access to key stakeholders as LaLiga returns. These include press toolkit events through which journalists are reminded of the state of play in the competition by LaLiga Global Network delegates, LaLiga Ambassadors and partners.
Other virtual events have been designed for fans to experience the return of the competition in unique ways, including virtual live commentaries and Zoom watch parties in Costa Rica, Thailand, Hong Kong, Singapore, Phillippines and South Africa.
There will also be online LaLiga panel shows in Australia, Thailand and Indonesia, discussing the competition with local journalists, commentators or fans, while a Facebook Q&A will be held in Belgium. In addition, 'Together Again' events have been planned in Cameroon and Colombia.