Lasting impact: Sportway on how AI is creating opportunities for women's and emerging sports leagues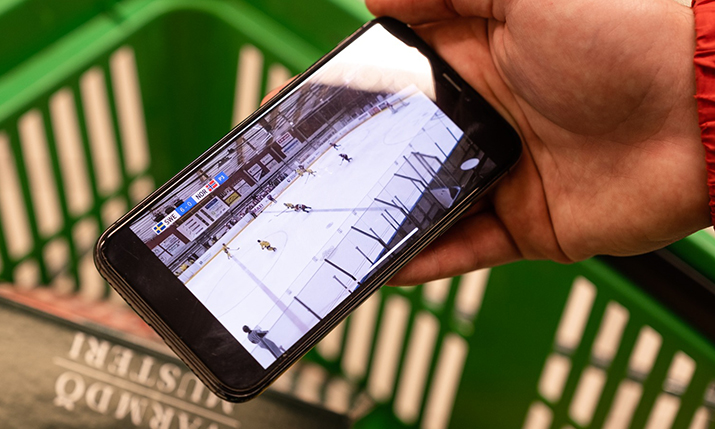 By  Daniel Franck, CEO, Sportway
As artificial intelligence (AI) becomes engrained into so many aspects of our life, from self-driving vehicles to healthcare diagnostics, there are a lot of misconceptions on the impact AI will have on the sports industry. However, I believe that AI will have a lasting impact on elevating women's and junior league levels in sports thanks to the democratization of coverage it can provide.
For several years now, AI technology has been more widely used as a production tool to deliver more coverage of more events across sports. AI-backed sports productions using camera technology that tracks an event, delivers clock and scoring data, and replay highlight packages, allows for every event within a facility to be streamed. This means the concentration of streamed events is not solely with men's leagues, but any and all games in any tier and pretty much any location. Therefore, the biggest benefactors of these camera systems are the women and junior leagues that all too often don't receive the production support and resources required to stream live games.
Key ingredient
The surge in viable and cost-effective AI-backed sports productions delivers a key ingredient for these league's growth and success; opportunities to increase exposure and build a stronger engagement with their fanbases. As the pandemic has elevated fans comfort-level with streaming experiences, AI-backed productions provide teams with the live and video on demand (VoD) content to better serve their fanbases. And their ability to stream all of their games is a foundation that leagues – especially women's – can build upon with their growing fanbases, making their games accessible beyond only attending in person.
Other critical benefits are that these AI-backed productions deliver more value for leagues' sponsors and have created new revenue streams through subscriptions and pay-per-view models. Talk to any emerging sports league and their formula for success includes driving more value for sponsors, generating viable revenue streams, and increasing engagement with established and new fanbases. AI-backed sports productions are the secret ingredient to make this possible for leagues to achieve, both for women's leagues and bolstering the opportunity for juniors.
Growing opportunities
As Sportway's AI-technology has been introduced via more than 500 hockey arenas across the Czech Republic, Denmark, Finland, Norway and Sweden, we estimate nearly two thirds of the games we stream this year will be from the women and junior ranks of hockey. The vast majority of these games would not be streamed if it wasn't for this cost-effective production solution, which is utilised for Sweden's Damettan league, as well as Denmark and Finland's highest tier women's leagues.
Additionally, thousands of games with Junior 20's and younger leagues will be streamed in Czech Republic, Denmark, Finland and Sweden. Adding to these benefits is that AI-backed production systems are not only an added revenue source for teams and leagues, but a developmental tool for video coaching, a resource for highlight reels for scouts, and a player-safety support system.
As AI technology is further refined, I anticipate the demand for these systems will explode in 2022 as more sports, from tennis to volleyball, basketball to handball, turn to integrated camera systems as part of their media mix. The benefits are too immense to ignore with opportunities to increase fan engagement, revenue streams, and sponsor value.
Ultimately, this will lead to a more level playing field and opportunity to grow women's sports leagues.