Lessons learned and looking ahead at the sports broadcasting industry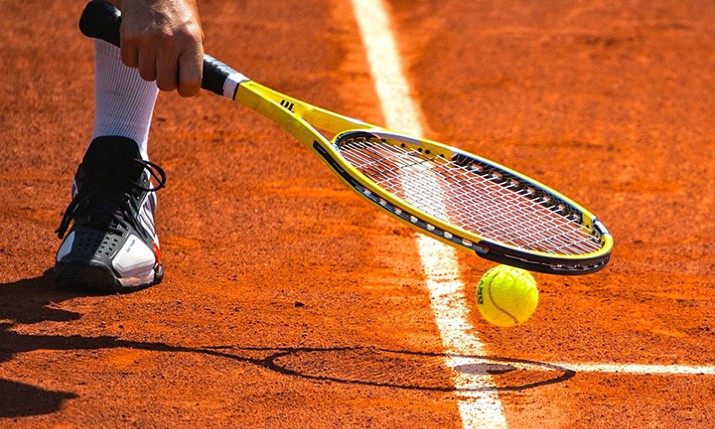 By Joe Ferreira, vice president, sports, LTN Global
2020 turned out to be a landmark year for the sports broadcasting industry. COVID-19 has impacted sports broadcasting in unprecedented ways, which led to broadcasters quickly adapting to the new sports landscape. The resultant suspension or cancellation of sporting events and elimination of entire sports seasons accelerated the use of remote production and virtual fan engagement.
This pandemic ultimately forced a reduction in attendance at venues across the globe, which has impacted the entire sports ecosystem. As part of that ecosystem, broadcasters and media organisations have been compelled to reassess their business models and service offerings, create efficient and cost-effective workflows, all while addressing new ways to attract and maintain audiences.
Sports broadcasting creates flexible production workflows
On-site production crews have been scaled back due to social distancing, interstate travel quarantine and overall health and safety guidelines. Sports leagues and broadcasters were forced to create flexible production workflows, making new content aggregation and distribution models imperative.
The transition to remote production continues to accelerate year-over-year. However, the industry was not prepared to rely solely on remote operations, particularly for high end events. For example, the rescheduled Masters Tournament and virtual NFL Draft required innovative, complex workflows to adapt to this new environment.
The uncertainty surrounding sports events added to broadcasters' already strained financials. During this pandemic, broadcasters, sports leagues and rights holders have all experienced a dramatic decrease in revenue. If there is no game, a domino effect impacts the entire sports ecosystem. From ticket sales to stadium vendors and television rights holders, this industry has been hit hard.
The decrease of linear TV year over year is challenging for broadcasters as this has a major impact on revenue. This trend has been particularly dominant in younger audiences (under the age of 35) who often prefer the pay-as-you-go model and expect an immersive esports and gaming experience. This age group is willing to pay for the content they want as opposed to only watching a traditional multichannel video programming distributor (MPVD) offering.
2020: The year of change
In 2020, we have witnessed the shift away from traditional satellite and fibre video distribution to IP-based transmission. This enables high-quality video content delivery to any destination or location. Transporting video over an intelligent and managed IP transport network allows sports broadcasters to distribute content with high reliability and low latency to a diverse geographic audience.
Another huge change in 2020 has been the significant growth in the sports betting industry. In particular, in the United States, we see a proliferation of states adopting legalised sports betting and, equally, an increasing consumer demand for it. These developments create opportunities for sports broadcasters to deliver personalised experiences to meet the demands of a more diverse audience. For example, while traditional sports production is sufficient for a fan interested in the game's outcome, sports betting viewers look for more granular real-time information. This opens up new revenue streams for broadcasters who deliver an interactive experience to the relevant audiences.
Finally, 2020 has seen social issues coming to the forefront of the sports broadcasting industry – from messages on team uniforms to players publicly voicing opinions on how teams and leagues are presenting their brand. This landscape has absolutely increased visibility across the industry, providing sports broadcasters with an avenue to integrate the social elements into sports broadcast coverage.
2021: Innovation becomes imperative
2021 will largely build on the experience gathered from the previous year. There will be an uptick in broadcasters moving to new remote production workflows as they look back at the benefits from the economies of scale related to centralised production. This transition will be critical as 2021 will see financial challenges and revenue pressures continuing for teams, leagues and broadcasters.
Some events such as the Super Bowl or Major League Baseball World Series still require a significant amount of on-site equipment and manpower. Traditional satellite and fibre transport will continue to play a role in the industry. However, IP-based production, including IP trucks, IP delivery and transmission for high-end 4K/UHD transmission and beyond, will take off.
Sports broadcasters will focus on a younger audience who demand a gaming-like experience. This trend is on the rise, as we are seeing traditional 25 or 50-yard line cameras being complemented by sky cameras, drones and the NBA deployed rail-cams for the playoffs.
In 2021 we anticipate increased usage of artificial intelligence and machine learning in production. Implementing facial recognition, creating automated highlight packages, or deploying AI-driven cameras at lower and medium level sports events provides a new, enhanced experience for fans.
A hit or miss year ahead
This industry can use the experience and knowledge from 2020 to gain a new perspective on the future of centralised production, especially for medium and large markets. Sports broadcasters will likely invest in new production workflows allowing them to benefit from the economies of scale associated with centralised production.
While uncertainty in the industry will remain, sports broadcasters have the opportunity to transition to more technologically advanced and efficient production models. These new production models will prepare them to face unpredictable challenges while continuing to deliver high-quality broadcast experiences.