Live production a-la-carte: The Switch explores how to utilise the full menu of live sports production options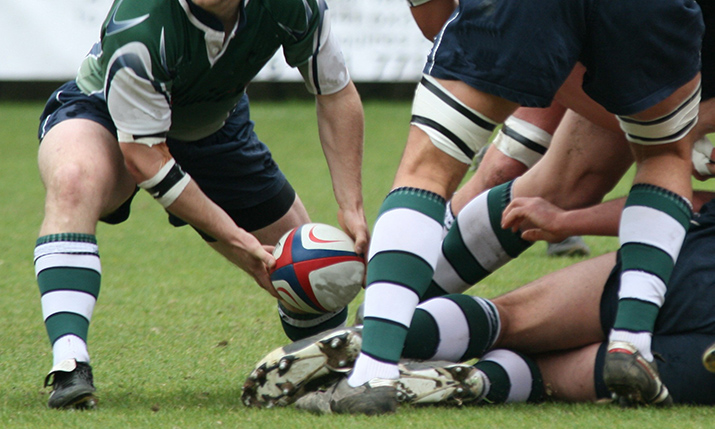 By Glenn Adamo, managing director production services, The Switch
Accelerated developments in live production methods and technology have sparked a significant recalibration in how sports leagues, broadcasters and other rightsholders approach production. While the take-up of remote production and the growing acceptance of cloud-based production have steadily been in motion for some years, the pandemic accelerated the industry's widescale adoption of these methods by five to seven years. Both are now widely accepted – even favoured – approaches for many large scale events.
Investment and innovation in new production tools in recent years has created a rich menu of services, with more options available than ever for sports leagues, organisers and rightsholders. The services they can now pick and mix elements from include remote, cloud and mobile onsite production, enabling them to create more content and do more with it.
In 2022, we will see sports organisations and media companies drawing all or tailored combinations of these services to give them a flexible and efficient way to provide a fuller range of content around events, across more platforms than ever.
Tapping into the best resources
The availability of more production options than ever will spur one of the profound shifts we'll see in 2022; the continued move away from traditional onsite and in-studio production models. Instead, we will see a lot more mixed set ups where production teams are not just working from single control rooms but the crew, along with the announcers and other talent, will be dispersed across remote facilities, trucks, studios and homes. These teams will be delivering a range of unique live broadcast, streamed and social media content, in many cases working multiple games in a day.
This distributed production model proved to be an effective solution when many live content producers sought ways to surmount challenges thrown up by the pandemic, like limiting staff onsite at venues and in studios, restricting travel and otherwise minimising the spread of the virus within teams. But beyond that, sports leagues and rightsholders quickly realised its plethora of other business advantages, including increased flexibility, significant cost savings, improved staff wellbeing, and better access to top-of-the-line resources.
With the distributed approach having been tried and tested, media companies and other rightsholders will continue to roll it out amid ongoing uncertainties surrounding the spread of new variants of COVID-19. Indeed, we can expect to see wholesale adoption of distributed production workflows for many sports events, not just because of the pandemic but because they just make strong business sense.
This transition will be backed by the expanding pool of highly talented freelance production crews, following widespread full time staff cuts due to the health crisis. With production crews now able to work from anywhere in the world with just a laptop and internet connection, we will increasingly see creators of live sports coverage draw on the best talent in the industry to produce stellar programming while requiring less resource.
Finding new ways to deliver content
As the adoption of these technologies grows, we'll likely see far more experimentation and innovation in the ways live sports are delivered and experienced by end users. The robustness, flexibility and 'on-demand' nature of cloud-based production and delivery means sports organisations and rightsholders can scale up services to provide a multitude of feeds serving a broad range of devices, bringing more dynamic and interactive coverage to fans than ever.
Streaming is becoming an increasingly critical way to reach many live sports audiences. In 2022, we will see rightsholders capitalise on streaming's capabilities to do more with their content assets and engage fans in new ways. Nielsen recently found streaming technology benefitted significantly in 2021 from the continued momentum of new over the top (OTT) services and a healthy influx of new content to more established services. As a result, streaming made up 28% of total viewing time in 2021, up from 20% in 2020 and 19% in Q4 2019, just before the pandemic. In the UK alone, subscriptions to streaming services have climbed by over 50% since 2019, with 60% of UK homes now having a subscription compared to fewer than half before the pandemic, according to UK communications regulator Ofcom. This trend flags exciting future potential for rightsholders looking to diversify the way they package and monetise their content for different segments of each event's fanbase.
With more consumers having access to more streaming touchpoints, rightsholders increasingly have the opportunity to elevate their live broadcast experience by simultaneously delivering several live feeds to an OTT platform through the cloud, enabling individual fans to choose and curate their experience rather than receiving one linear broadcast feed.
Further opportunities to expand on this content – tapping into areas like betting integration, live player stats, virtual reality and social media interactivity – will likely be trialled-and-tested on a large scale next year to give digital-savvy fans more engaging and direct ways to experience their favourite teams and players.
Full implementation of practices and technologies
Many of the technology trends within sports broadcasting in 2022 are not brand new but are instead the extension and development of broader industry transitions that have been in motion for some time. These trends only began to pick up pace when the pandemic redrew the boundaries of what leagues, tournament organisers, media companies and other rightsholders should and could do.
The innovations and opportunities they bring will drive greater creativity in producing and delivering live sports coverage through a broader array of techniques and technologies than ever. And their reliability and cost efficiency are now well-proven.
Another big plus is that rightsholders now have the advantage of creating tailored workflows that are bespoke to the type and size of the sports event or series of games they are covering. This ability to pick and choose from today's more extensive production menu opens a whole range of opportunities in 2022.