Making connections: Cisco explores the power of dependable, secure networks to boost fan engagement at any scale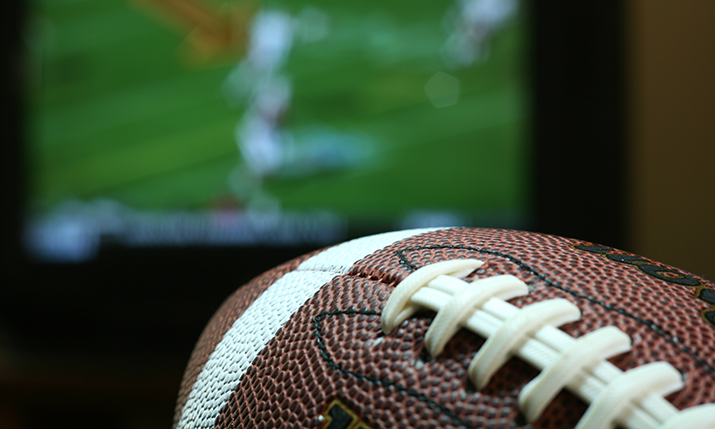 By Ken Martin, Cisco managing director, global sales for sports, media and entertainment.
To truly grasp where the future of video is heading, it's helpful to look at the past and see the exponential leaps that have been made in the past 50 years.
A perfect example of this is NBC's broadcast of the Olympic Games. On 20 October 1964, NBC Olympics broadcast the Opening Ceremony of the Tokyo Olympic Games to the US for the first time via satellite and in colour. Previously, all coverage had been shown via tape, which was flown across the ocean, then transmitted to people in the States. Approximately 15 hours of coverage was shown live in 1964.
Fast forward to 2021, when NBCUniversal (NBCU) delivered more than 7,000 hours of content from the Tokyo Games to viewers. The moment the cameras captured an image, it started encoding. The image was then transferred, via a network, by producers in the control room to viewers across the nation, before being distributed to consumers in 4K, anywhere you happened to be. It all took place in the blink of an eye, thanks to NBCU's first-ever all-IP International Broadcast Centre operation at the Olympic Games, built on the strength of a Cisco network.
Milliseconds matter
This type of workflow – while revolutionary even just 18 months ago – is now becoming standard practice for the leading teams, venues and organisations in the sports and entertainment industry. In a world that increasingly demands live-as-it-happens content, milliseconds matter more than ever before. And the ability to deliver on that expectation requires a network that is dependable, secure and capable of delivering when it matters the most.
Take SoFi Stadium in Los Angeles, one of the most technologically advanced and cutting edge venues in the world, built entirely on an end to end, single converged Cisco network. During Super Bowl LVI, broadcast alone accounted for processing 24 terabits per second (Tbps) of data. When you look at IPTV specifically, driving 2,500 screens and 300 outdoor signs across SoFi Stadium and Hollywood Park, the network was transporting 2.5 gigabits per second of multicast traffic continuously. That's more than 200 terabytes of data flowing seamlessly to ensure that each and every screen in the venue is getting full, uncompressed 4K video feeds.
For reference, the network as a whole at SoFi Stadium processed more than 53 petabytes of traffic over network infrastructure on the day of the Super Bowl, averaging 5.1Tbps in the hours leading up to and following the game and 12.1Tbps during the actual Super Bowl itself. That's a lot of numbers thrown around, but what it amounts to is this; capturing and distributing video to fans both on-site and watching around the world is critically important for teams and venues to connect with their audiences, and that requires the right network infrastructure in place to support it all.
But this is just the tip of the iceberg.
As non-traditional sports continue to garner more and more eyeballs, the stakes will continue to be higher than ever before. Esports – the only sport in the world to inherently rely upon technology to operate – present a compelling use case for the future of video production. Riot Games – whose League of Legends title is the most popular PC game in the world – has over the last decade grown from a game developer into a full-scale video production organisation of its own.
Worldwide coverage
With no end in sight to the exponential growth and popularity of esports, Riot Games has prioritised bringing the sport to more fans around the world by investing in new remote broadcast centres, the first of which deployed in Dublin earlier this year. The massive undertaking – dubbed Project Stryker – is built entirely on the strength of Cisco technology and allows Riot Games to support live esports productions across its portfolio of titles, as well as both regional and global events.
From the routers and switches that carry every packet of video to the servers that power hundreds of backend tools and applications, Riot Games relies on Cisco at every step of the production process. The upcoming facilities will as well, and these all-IP environments will allow Riot to produce live content and provide support to anywhere in the world at any time of day, regardless of where an event is taking place.
It's truly a gamechanger for Riot Games as it looks to capitalise on the explosive growth it has seen over the past decade and set itself up for future success. The 2022 League of Legends World Championship, which concluded recently in San Francisco, peaked at a recordbreaking 5.15 million concurrent viewers, all of which happened over streaming, as the event does not have a linear television broadcast contract like we see in traditional sports.
There's no doubt that the role of video production in sports and entertainment consumption is only going to continue to grow. For fans on-site at a live event, for fans watching at home, and with more and more fans consuming the game with a second screen – whether placing bets, gamification and more – real time information and real time responses will be more important than ever before. And there's no doubt that video will be at the centre of it all.