Matt Stagg poached from EE to join BT Sport in new role
EE's Matt Stagg has joined BT Sport, stepping into a new role as director of mobile strategy at the broadcaster. BT Sport stated that the move helps underline the importance of mobile to the broadcaster's ambitions.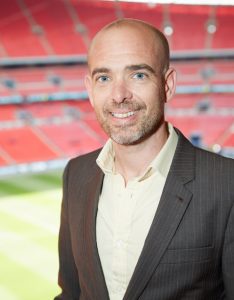 Stagg, who was formerly head of mobile video and content at EE, will be responsible for developing BT Sport's mobile capabilities, building on a heritage of innovation in the mobile space. BT Sport has seen huge growth in the popularity of its mobile platform in the last two years, accelerated by the close tie up with EE. The recent UEFA Champions League quarter final clashes saw BT Sport's largest ever mobile audiences. Breakthrough broadcasts of the UEFA Champions League in 360 and HD HDR have reinforced the focus on mobile.
In his new role, Stagg will report to BT Sport chief operations officer Jamie Hindhaugh. Hindhaugh said: "Mobile is hugely important to our future. Matt will ensure we continue to lead the way with mobile innovation and capitalise on this growing audience."
Stagg commented: "I've been working closely with BT Sport since well before EE became part of BT; they are Europe's most ambitious and innovative broadcaster, and they have a very clear focus on the mobile opportunity."
Additionally, Stagg will continue to lead EE's strategy for delivering 4G and 5G networks for the media and broadcast industries, working across the jointly-owned companies.
Stagg has over 25 years' experience in telecoms, media and entertainment and was recently voted in the top 50 most influential people in online TV for the fourth year running. In 2017, he was awarded the TV Connect People's Choice award for the 'Person who made the biggest impact on the connected entertainment industry'. He is the founder and Chairman of the Mobile Video Alliance and co-founder of the LTE-Broadcast Global Alliance.