New contract with Teleclub to deliver UEFA Champions League, Europa League in HD to Swiss fans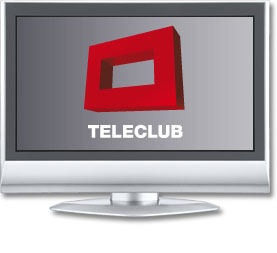 Swiss pay-TV broadcaster Teleclub has signed a three-year deal with European football association UEFA for live-coverage rights of UEFA Champions League and UEFA Europa League until 2015. Financial details are unavailable.
Swiss football fans will be able to watch the games live in the seasons from 2012/13 until 2014/15 at Teleclub and, from September 2012, for the first time in high-definition on the channel's new HDTV platform.
For its German-speaking customers, Teleclub will transmit all Champions League games and a selection of Europa League games in collaboration with Sky Deutschland. For the French-speaking part of Switzerland, Teleclub will assemble a "best of" selection and offer these matches with French-language commentary.