Pixellot, eWinner and Sportize partner to deliver live Polish pro football powered by AI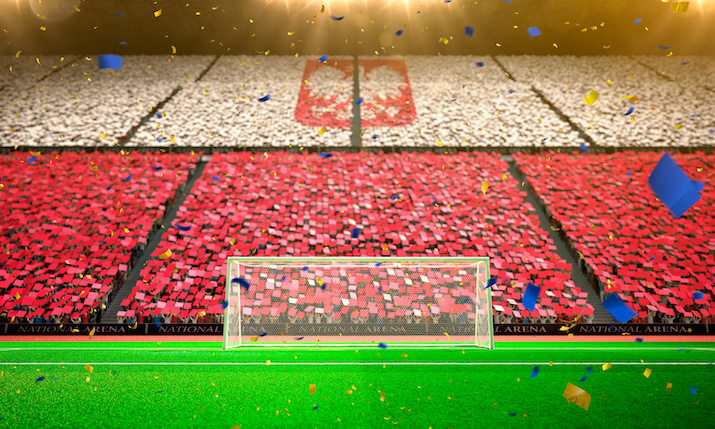 Sports video and analytics solutions provider Pixellot, together with eWinner, a Polish online sportsbook app, and Sportize, a new media company specialising in automated online sports production, are joining forces to bring live sports to fans around the country, beginning with the eWinner 2. Liga, Poland's third division football league. 
Some 100 matches will be broadcast this season through eWinner's mobile app and Sportize's OTT network, with more than 250 games scheduled for next season. Pixellot live streaming systems have already been installed at 19 venues throughout Poland.
Pixellot solutions enable coverage of team sports without any camera operators or producers. The system automatically captures, produces and streams games and highlights to any device live or on-demand. Fans, coaches and players will enjoy a viewing experience that includes graphics, game highlights, editing and tagging tools, commentary and the ability to share clips with friends, teammates and family.
"Our mission is to advance and promote football in Poland," said Paweł Guminiak, president of The Second League Clubs Association. "The introduction of this cutting-edge technology will enable us to broadcast more games than ever before. Additionally, the accompanying coaching tools that Pixellot provides will help improve overall performance of teams in the league making this initiative a big win for both clubs and sports fans."
"As one of the companies driving mobile sports betting in Poland, we are always trying to innovate and bring interesting content to our members," said Dariusz Rompa, head of PR & sponsorship at eWinner. "The eWinner 2. Liga clubs enjoy a loyal fanbase which will now have the option to view all the matches they won't be able to attend. Thanks to Pixellot's technology, we can now provide much more sports content cost effectively. This will raise the revenue we can channel back to the clubs, enabling their communities and followers to stay in the picture."
"We are proud that eWinner has chosen our company as a partner in this project and let us deliver the Pixellot technology," said Maciej Kowalski, board member of Sportize. "Our OTT platform, expertise and innovative services will surely be of great value to the fans, allowing them to watch all the games of their favourite teams around Poland in a standardised and affordable way. Consequently, we hope to help build the eWinner 2. Liga as a great product."
"It is exciting news that all eWinner 2. Liga games will now be viewable for fans around Poland, anytime, anywhere," said Pixellot CEO Alon Werber. "Football clubs from secondary leagues have a passionate fan base that has long been underserved. With the world pandemic, these leagues have suffered greatly. We're delighted to see that our technology is enabling fans in Poland to follow their favourite teams, as we are doing in many other leagues around the world."
For more information click here or visit www.pixellot.tv