Racetech gets back to the track post-lockdown with new staffing protocols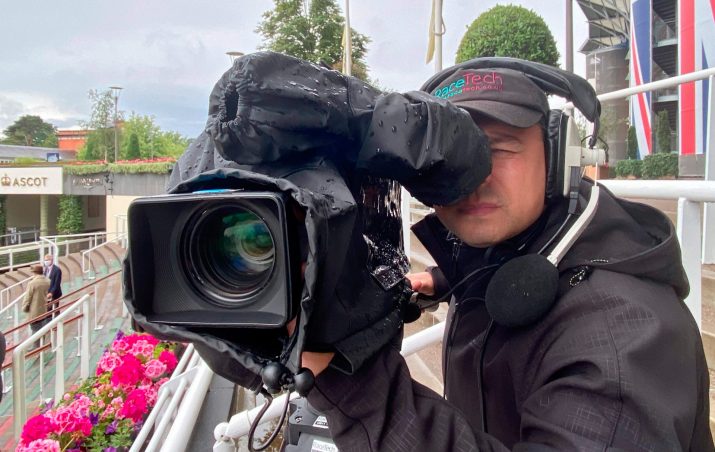 RaceTech, racing's specialist technical facilities provider, is among the organisations relieved to be getting back in the saddle with live sport this month, following horse racing's enforced break due to COVID-19.
Working closely under guidelines to ensure staff safety, RaceTech CEO, John Bozza, said that its teams, "have reacted superbly to the new protocols and working procedures necessary to get going once again".
Newcastle Racecourse saw coverage of the first fixture since the shutdown on the 1 June, quickly followed by the Newmarket Guineas festival. This week the team is at Royal Ascot, with a scaled down crew. A total of 500 people only are allowed to attend each day, including all trainers, jockeys, grooms, officials and crew. Normally everyone at Royal Ascot is required to wear top hats and morning suits — even the TV crew — but this year the dress code has been relaxed to smart/tidy work wear.
As well as provision of essential race day services, such as starting stalls and photo finish, RaceTech's cameras and crews are used to deliver pictures for rights holders such as RacingTV, The Racing Partnership, Sky Sports Racing and ITV Racing.
Bozza said: "We are delighted to be able to get back to work after many weeks of planning, working alongside our colleagues at the Racecourse Association (RCA) and British Horse Racing Authority (BHA).
"Our teams have been operating under the BHA and Government guidelines for racings resumption to ensure we can deliver TV coverage whilst ensuring the safety of our employees. Maintaining social distancing and rigorous hand hygiene is at the core of the 'Behind Closed Door' protocols," continued Bozza.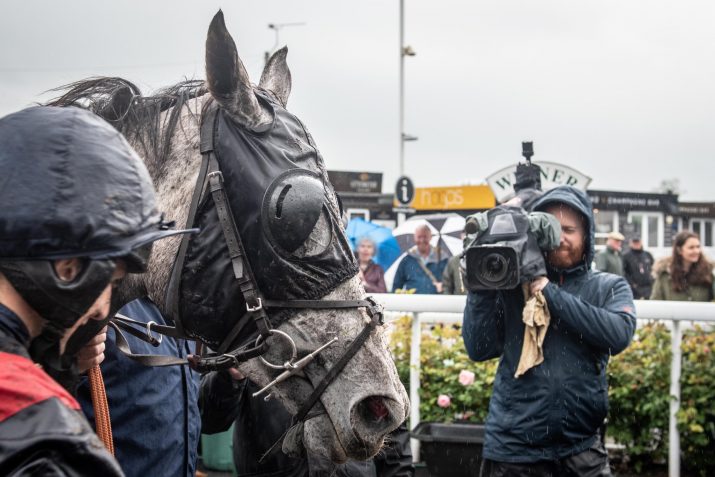 "We have put controls in place to limit the number of people that work inside our OB units and where necessary installed safety screens; it is now second nature to our staff to wipe down all the equipment before and after use. Our starting stalls teams have had to modify their work methods to ensure a safe loading process while wearing additional PPE," he noted.
Bozza added: "I have been particularly proud that our coverage has been used to serve multiple rights holders across the globe and that we have been one of the first companies to begin filming live sport once again. Our teams have reacted superbly to the new protocols and working procedures necessary to get going once again and there has been a real collaborative effort across the industry."