Sports TV Awards Showcase: Outstanding OTT Experience award
As Wednesday's Sports TV Awards ceremony edges ever closer, SVG Europe is profiling all of the projects that have been nominated for an award. Today the spotlight turns to the Outstanding OTT Experience award.
The Outstanding OTT Experience award will be given to a sports OTT or streaming service, feature or app that in the view of the judges takes advantage of digital and personalisation to offer a viewing or user experience that is more engaging than traditional broadcast alone. Considerations include design and ease of use; production enhancements; or innovation in viewing or engagement.
Key criteria: A digital sports service or app that was publicly available within the qualifying period and provides an experience that goes above the standard TV viewing experience.
The contenders (in alphabetical order) are:
DAZN – Streaming the Sports Revolution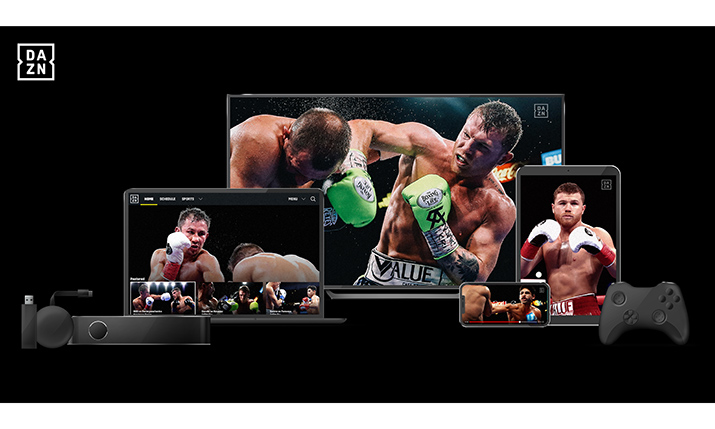 The world's first global sports streaming service: DAZN has changed the way the world sees sport since launching in 2016. DAZN spotted a gap in the market before anyone else – to build the first standalone sports streaming service so fans can watch sport anytime, anywhere.
After seeing huge success in its existing nine markets, DAZN is dramatically increasing its presence to more than 200 countries and territories to become the world's first global sports streaming service. Available on 96% of all connected devices including smart TVs, smartphones, tablets, computers and games consoles, DAZN broke the mould to give power back to sports fans who are no longer bound to the traditional linear TV model. DAZN now boasts the most diverse rights packages in the world with 800+ rights agreements.
Delivering more content than anyone else, DAZN streamed half a billion hours of content and 25,000+ live events to fans in 2019 alone – with over 100 events eclipsing one million concurrent streams. DAZN works tirelessly to adapt its content offering for fans globally. This includes fully localising feeds, adding local commentary, hosting live studio shows and a vast amount of original content, bringing a high calibre of talent to its programmes.
---
Eleven Sports and Reactoo – Watch Together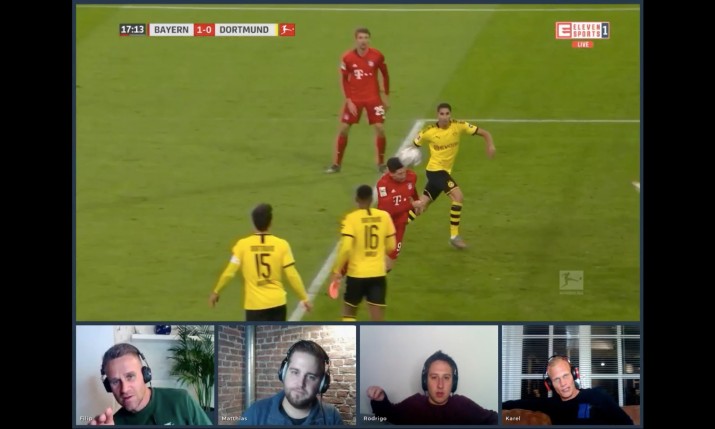 Eleven Sports has created an industry-first experience where users can watch premium live sport with friends, family or fellow fans, in sync with each other in an online room. This enables subscribers to 'Watch Together' and share all the emotions that live sport evokes, even if they are hundreds of miles apart.
The feature was first used by subscribers in the UK and Ireland to watch LaLiga in December 2018. In 2019, we have also launched Watch Together in Portugal, where fans can watch exclusive UEFA Champions League, LaLiga and F1 action through the
platform's innovative feature. In Belgium, fans can share the experience while viewing UFC, Serie A, LaLiga, NBA, NFL and several other premium sports offerings. Watch Together is exclusive to OTT subscribers, even in territories where we have full network distribution of our linear channels,
such as Portugal and Belgium.
The introduction of the digital-first feature has increased engagement with our existing users and has driven additional OTT subscriptions, proving it has added value for our OTT services by fulfilling our objective of creating a point of difference between our online platform and linear TV offering.
---
Endeavor Streaming with UFC– UFC Fight Pass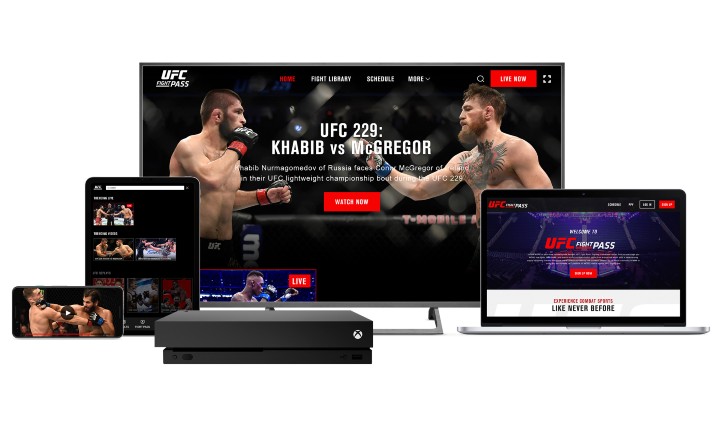 UFC Fight Pass, the world's leading OTT service for combat sports, unveiled a major platform redesign in 2019 in partnership with Endeavor Streaming.
Subscribers of FIGHT PASS have unlimited access to live UFC Fight Pass prelims; live mixed martial arts and combat sports from around the world; original series and historical programming; special features; behind-the-scenes content; and in-depth interviews. Additionally, subscribers have 24/7 access to the world's largest fight library, featuring more than 20,000 bouts from dozens of combat sports organizations, as well as every fight in UFC history.
Available in over 200 countries and territories, UFC Fight Pass now offers a better user experience, higher video resolution, and an improved and unified experience across all platforms.
---
On Rewind, Orange Vélodrome & Olympique de Marseille and Netco Sports– Live Stadium @ Orange Vélodrome
Created in 2015 and acquired in 2017 by Euro Media Group, On Rewind is a digital sports app which aims at transforming the way people watch sports by enhancing engagement and fans interactions.
On Rewind can both be used as an OTT solution, to stream live and on-demand content and as a "live stadium" video solution. In 2019, the live stadium solution was adopted by the Orange Vélodrome. How does it work? In order to preserve broadcasting rights, the solution is directly connected to the wifi of the venue and the users can only access it via this internet connection.
Highlights of the event are displayed in real-time over the Timewheel so the user can watch a specific action with one click. The video player comes with an overlay system for the display of content-related information, statistics or chat for example. At the Orange Velodrome, On Rewind's solution answered the need for interaction and immersive experience often expressed by a new generation of digital natives who aspire to watch sports content differently.
---
Prime Video, Sunset+Vine and BT Sport– Amazon Premier League
The live broadcast of Premier League on Prime Video in December 2019 was the biggest ever streaming event in the UK, with millions of customers watching the live broadcasts. Football fans were offered the complete OTT service. 20 matches were streamed on Prime Video with every match on a separate stream with its own presenter, pundits and commentators. Alongside that viewers were able to choose 'Every Game –Every Goal' that showed live action as it happened, with up to seven simultaneous matches.
This never been done before broadcast pulled in live feeds from onsite studios and pitch-side across the country, as well as a singular feed from BT studio in London. Customers watching on Prime Video were also able to go behind the scenes during the games using X-Ray functionality, which allows users to catch-up on key highlights and match moments as well as view live match stats, with graphical visualization including real-time predicted win percentage and possession statistics.
In addition, the broadcast offered fans the chance to take control by disabling match commentary to listen exclusively to the in-stadium atmosphere. It helped Amazon become the fastest-growing video subscription service in the UK.
---
The winners of the SVG Europe Sports TV Awards, sponsored by Canon, will be announced during an 'as live' online awards ceremony at 5pm on Wednesday 27 May 2020. Hosted by sports broadcaster and presenter Abi Stephens, the ceremony will premiere on the SVG Europe Youtube channel, SVG Europe Facebook page, and the SVG Europe Sports TV Awards website