SportTech 2019: Registration now open for 22 May event at Lord's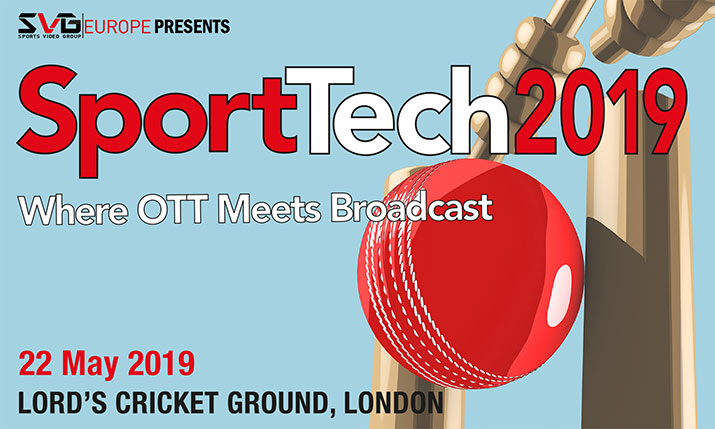 OTT, social media and live streaming will take centre stage on 22 May when SVG Europe brings its SportTech 2019 conference to Lord's Cricket Ground in London.
The specially curated one-day event will examine how these new forms of distribution are changing the landscape for televised sport.
Topics to be addressed include user experience and latency, attracting the next generation of sports fan, fast turnaround clipping and highlights creation, and much more.
The event will also include a session on how the 2019 ICC Cricket World Cup will be covered on TV and online, an SVG Europe Women's networking event and an invite-only 'Carbon Literacy for Sports Production' workshop.
The full speaker line-up will be announced in the coming days.
As with all SVG Europe events, there will be plenty of networking opportunities throughout SportTech 2019 and delegates will also get the chance to take part in a guided tour of Lord's.
SportTech 2019, sponsored by SeaChange, is taking place on Wednesday 22 May at Lord's Cricket Ground in London. To find out more and to register, visit https://www.svgeurope.org/sport-tech-2019/
For sponsorship opportunities, contact Clare Sturzaker or Nicky Lane.