SportTech UK: Elemental's John Nemeth to talk second screen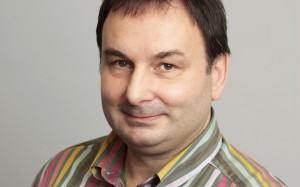 John Nemeth will join David Gibbs (Sky Sports), Petro Mnych (Arsenal Broadband) and Sam Usher (RedHanded TV) to discuss all things second screen during the SVG Europe-organised SportTech UK conference, which will take place at Stamford Bridge on 24 April.
The second screen session – part of a packed programme that can be read in full here – will reflect the fact that more and more sports content is being distributed to viewers via websites, phones and tablet devices. Issues to be addressed will include the nature of the ripple effect on the sports production community, and whether the advent of second screen will create new employment opportunities and market possibilities for OB service providers.
The latest addition to the panel, John Nemeth possess 32 years of experience with leading video and audio equipment manufacturers for broadcast, post production, music and film applications. Now, as Elemental Technologies' VP of sales in the EMEA region, Nemeth runs the European office and manages relationships and sales initiatives for the company that helps content programmers, pay TV operators and broadcasters deliver multiscreen video solutions – including groundbreaking viewing experiences enjoyed during the 2012 London Olympics.
Prior to joining Elemental, Nemeth served as sales director at IBIS Limited, director of sales at Omneon (now owned by Harmonic) during its high growth years, and at SSL.