Sustainability in sports production: BBC Sport signs up to UN Framework Convention on Climate Change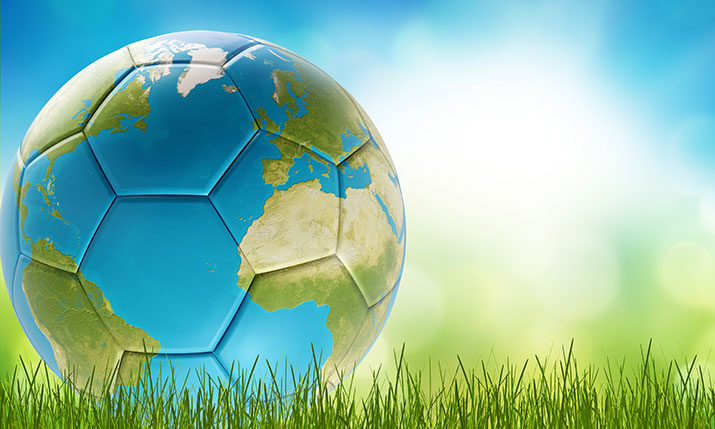 BBC Sport has signed up to the United Nations Framework Convention on Climate Change (UNFCCC) Sports for Climate Action Framework.
The framework brings together representatives from across the global sports community to drive change by setting clear targets and standards in line with the Paris Agreement, as well as harnessing the power of sport to inspire and influence change.
Sports teams, organisations, governing bodies and broadcasters around the world are signatories including the IOC, FIFA, UEFA, FA, BOA and The All England Lawn Tennis Club. BBC Sport has become the 157th signatory and the second media organisation.
Sky Sports became the first sports broadcaster to sign up to the UNFCCC Sports for Climate Action Framework in July.
The participants in the Sports for Climate Action initiative commit to adhere to the following five principles:
Undertake systematic efforts to promote greater environmental responsibility
Reduce overall climate impact
Educate for climate action
Promote sustainable and responsible consumption
Advocate for climate action through communication
BBC Sport said that it is already delivering in all five principles, citing the example of its commitment to sustainable production training, migration to remote working on Premier League football and major events and sport journalism such as How Green Are Premier League Clubs?
Alongside this, BBC Sport has also become a founding member of the Bafta Albert Sports Consortium, the group set up in July 2020 to specifically collaborate and address key challenges and opportunities posed in live sports broadcasting, aligning with the broader goals of the UNFCCC Sports for Climate Action Framework. SVG Europe is also a member of the consortium
Barbara Slater, director of BBC Sport, said: "Like the rest of the industry, we have a duty to ensure we are doing everything we can to keep our environmental impacts to a minimum. Signing up to the UNFCCC demonstrates the importance we attach to strengthening the great work we have already done in this area."
Niclas Svenningsen, manager for Global Climate Action at the UNFCCC, added: "I am delighted to welcome BBC Sport in the Sports for Climate Action family. Prominent sports broadcasting companies, such as BBC Sport, have a tremendous reach and impact in terms of informing viewers and influencing sports actors. We look forward to their contribution as they walk the talk on climate and use their broadcast power to influence awareness, attitudes and knowledge of climate change."