SVG Europe welcomes Pixellot as new Gold sponsor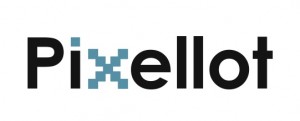 SVG Europe is delighted to confirm that Pixellot has become its newest Gold category sponsor. Based in Petach Tikva, Israel, Pixellot is a leading provider of fully automated sportscasting solutions.
A company acknowledged for the innovative nature of its sports broadcast-oriented solutions, Pixellot will showcase some of its latest developments at the Football Production Summit in Paris on 23 March.
Explaining the decision to join the SVG Europe sponsor family, Pixellot CEO Alon Werber remarks: "Bringing to the market a new concept and system for fully automated sports video production means that it is a very logical step for us to join SVG Europe. Enabling cost-effective production of high-quality sports content, our portfolio of solutions is attractive for the amateur, semi-professional and first league sectors, and we are looking forward to showcasing them to the SVG Europe community."
This week saw Pixellot announce the next release of its Lemur sports production solution for the long-tail market. The new version introduces an SDK for the Pixellot Video Player, enabling web portals and sport application developers to easily integrate the player into their media platforms and enrich them with high quality sports content. With the SDK supporting Windows, iOS and Android based operation systems, sportscasts can now be offered on any device and any platform, both as live streams and VOD.
The Pixellot player, available at the App store, delivers ultra-high resolution footage to the second screen. Captured by panoramic camera heads, live footage is uploaded as HD and 4K streams to the cloud and from there is fed into the Pixellot Mobile App Engine. With the separate processing of the two streams, footage can be made available either as conventional sportscasts or as interactive surround video – the latter of which offering a unique viewing experience where fans can navigate back and forth in time and space in order to follow their favourite players and replay any moment of the game. Intuitive tagging and clipping tools enable viewers to easily slice and share highlight clips.
Based on Pixellot's 'capture-it-all' concept, the system supports fully automatic production for various sports including basketball and soccer, enabling media providers, clubs, schools, venues and coaches to produce high-quality videos without a person in the loop. With Pixellot's advanced auto-tracking capabilities, unmanned shooting and production is possible even under difficult lighting conditions, both indoors and outdoors. Through a web-based management interface, shooting can be scheduled and monitored from remote, making it effortless and affordable for previously uncovered amateur events.
Summing up the significance of the new edition of Lemur, Werber adds: "With the new version of our Lemur system, high quality auto-production of sports games has become a reality. The Lemur finally provides that affordable last mile sports casting solution for the long tail market. With the Pixellot player easily integrating with web-based or mobile applications, media providers can now deliver attractive sport content to generation Y that is used to interactive media consumption on multiple devices."