Thought Leadership: SAM's Matt Zajicek shares thoughts on remote live editing and discusses work with UEFA
Remote live editing and distributed sports editing; two areas that are hot topics right now in the sports broadcast industry. SAM understands that working in this way is not only sparking interest, but is a rapidly growing area. Here, SVG Europe talks to Matt Zajicek, director of sports and replay at SAM, about how he sees this area shaping up, and what the company did to push this technology forward at the 2017 UEFA European U21 Championship Final.
---
"We're seeing a big uptake of our remote production solutions, enabling a limited crew and cameras to be sent to the live location with the camera feeds, audio and control signals being sent back to a production hub, where the feeds are processed for live editing, playback, replay and delivery.
Among other advantages, remote live production makes it much more affordable to cover smaller and niche events , for example, tier 2 events including lower division college football or even high school sports coverage in the US. SAM's Go! solution is a good example of how production teams can take advantage of these workflows, giving producers and editors access to content from anywhere allowing flexible, creative contribution without having to travel to the event.
Benefiting sports productions
In the shorter term, the high profile premium sports events are not likely to move away from standard big OB production set ups. In the first instance, it's probably second tier sports events that can benefit from remote live production, which gives them the ability to cover a wider range of events more cost-effectively.
Similarly, e-Sports, which is currently experiencing massive growth and a rapidly increasing international presence. We're seeing more and more remote production globally to cope with demand and delivery.
What sets SAM apart is the wide range of solutions we provide, from replay through to remote editing and media asset management, that can address both local and remote workflows with ease. By default, the replay system comes with integrated editing, remote access tools and social media distribution. SAM isn't just a one trick pony; we deliver a fuller breadth of solutions than the competition.
2017 UEFA European U21 Championship Final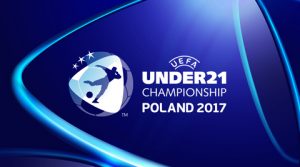 SAM delivered a complete proof of concept (POC) IP-based remote production system for the project. We worked closely with BT Sport and Gearhouse Broadcast to ensure seamless delivery of the uncompressed UHD signals back to the remote production centre. Our Kahuna and LiveTouch solutions were part of the workflow back at BT Sport's London facility for live production, replay, highlights creation and editing.
The biggest challenge that we had to address was the transportation of the live uncompressed UHD signals over 1600km, from the stadium in Krakow to BT Sport's London HQ, with minimal latency. The sheer volume of data and the distance it had to travel meant we were in uncharted territory, so there were always going to be things that needed ironing out on the day. There were some issues with getting the signals back to London from Krakow, but the SAM team was on hand to help resolve this.
Valuable test for all sports
Different sports present their own sets of challenges. The project with UEFA and BT Sport was a very valuable test to show just what is possible with remote live production over such a significant distance.
Remote live production is one of the solutions that UEFA is looking at for future events where there are large geographic distances between venues. The UEFA EURO 2020 competition will have matches played in 13 different countries while the World Cup qualifiers being held in Russia in 2018 will also cover a range of venues. This type of live remote production solution will both simplify the logistics and reduce costs.
Since the project with UEFA, we have worked on several live replay projects; BT Sport's live UHD VR production of the Champions League final and Sky's live UHD broadcast of the Isle of Wight Festival to name just a few. We've been working to grow and evolve our live replay and production solution, with the addition of UHD VR and HDR workflows, all whilst simultaneously preserving the delivery of the main HD feed.
Calling time on OBs
This is really flipping the OB model on its head. By eliminating the need to send a large production crew to the live event location and all the set up involved in OB production, the same production crew could potentially cover multiple events in one day, from centralised locations.
Time saved in travel to location and set up allows broadcasters to use their resources more effectively; they can create better content and more of it, in less time, for less money."