What to expect in 2022: Evertz is looking ahead to more features, more fun and more personalisation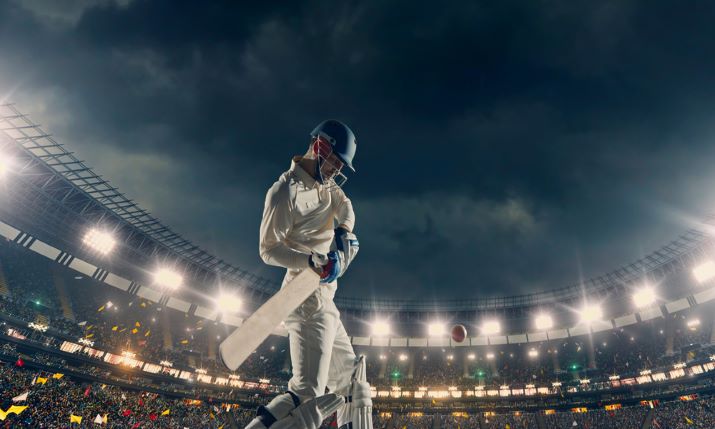 By Mo Goyal, senior director, international business development, live media solutions, Evertz Microsystems
The COVID pandemic has undoubtedly been a challenge for the live sports industry and the broadcast companies associated with it. Although we have seen a recovery of sports, with postponed events such as Euro 2020 and the Tokyo Summer Olympics finally happening and sports leagues having a normal season and playoffs, we have not completely returned to pre-pandemic levels. Finding ways of capturing the excitement of a live sporting event and keeping viewers entertained still requires plenty of thought and innovation.
In 2022, two big events will give us an idea of how audiences have shifted in terms of viewing habits and what they want to consume. The Beijing Winter Olympics and the FIFA World Cup in Qatar will bookend the year. Broadcasters will be looking at new technologies that allow them to produce as much content as possible without incurring more cost. As a result, we will see a number of technologies deployed for remote production.
The 5G opportunity
Firstly, 5G will be used for live production. It has already been used to provide more content via apps, with fans in stadiums having access to features such as multi-cam selection and 360-degree view of a play. I think we will see remote production and 5G playing more of a part in 2022 as we learn how to use 5G networks for live sources for events. For the Olympics and World Cup, this could create more production opportunities for events that have physical network connectivity issues. The increased uplink bandwidth delivered by 5G can also improve productions by enabling the use of higher quality cameras.
I believe we will also see cloud technology playing a bigger part in event production. There is growing financial pressures to cost effectively create more content from events and deliver across multiple platforms. The flexibility, extensibility and scalability of the cloud (public or private) are becoming more attractive to host broadcasters at events like the Olympics and World Cup. The combination of growing compute capabilities, increasing software solutions from vendors and potential costs per content generated are factors that will drive more use of cloud technology in 2022.
Engaging experiences
We will also see investment in technology that boosts audience engagement by giving fans a more personalised viewing experience. The second screen experience is a big part of this, especially as it appeals to younger audiences who do not necessarily watch sports events in the traditional way. Audiences have evolved to enjoying the game on one screen, with chats, interaction with social media and stats data on their mobile device. We will see more sports broadcasters and rights holders capitalising on this by combining the experience on a single screen.
A good example is the Yes App created by Yankees Entertainment and Sports Network (Yes Network) in the US. As the regional TV rights owner for the MLB New York Yankees, the NBA's Brooklyn Nets, MLS' New York City FC and the WNBA's New York Liberty, it launched its own live streaming mobile app in March 2021 and within a week it was the number one free sports app in the Apple App Store. By August 2021, its unique-per-game viewership was up 236% year-over-year compared with the viewership figures from the previous streaming service.
Just say Yes
During the summer of 2021, Yes extended the app by launching Yes Edge, an interactive graphic overlay, powered by the Evertz cloud-based SaaS platform Ease Live AS, which offers live stats, polls, quizzes, facts, line ups and more. This was initially made available to New York Yankees fans in July and within two months, Yes ratings had increased by 21%, while the app itself experienced a 37% increase in average unique streams and a 17% increase in the amount of time users spent on in-game viewing. The success of this has now seen Yes Edge rolled out to the NBA's Brooklyn Nets broadcasts, which started in October.
Having features such as Pick 'Ems and Watch Parties (where viewers connect with friends through their mobile devices while simultaneously watching the game on the same screen,) is a great way to keep audiences engaged and I am sure more teams, rights holders and leagues will be adopting this type of technology in 2022.
Another version of the second screen experience is alternative viewing, where the user experience is further personalised with more multi-production feeds. Typically, these were for regional productions where the event has the same video but different graphics and/or languages for different parts of the world.
We have now started to see alternative production feeds becoming available domestically, in parallel to the main one. Famous athletes or celebrities provide their own commentary, and these experiences are available on alternative channels or on social media (YouTube, Twitch or Twitter) so that viewers can choose the feed they want watch. The challenge for sports broadcasters is how to do this cost effectively without sacrificing production quality. Again, this is where cloud production becomes a viable option.
The ongoing pandemic has been a significant financial challenge for the entire sports ecosystem: from teams, to leagues, to broadcasters. Losing a year of revenues from hosted events, fans in stadium, viewers and advertisers has had a major impact on the bottom line, hence we can expect more investment in new revenue partnerships.
Alongside apps, sports betting will become an integral part of the broadcast content. We already see broadcasters collaborating with betting companies and embedding their services in their own apps so that they can share revenues. Many local talk show broadcasts are already focusing on prop bets and odds, which indicates scope for these partnerships. Linking sports broadcast content with betting is also a good way of engaging audiences and keeping their attention longer. If someone has a single bet on a particular outcome, they are more likely to keep watching rather than just dropping in for a few minutes at a time.
Finally, my prediction for 2022 is that blockchain technologies will come to the fore as people adopt non-fungible tokens (NFTs) to take ownership and control of the content they create. NFTs provide another opportunity to monetise content and they enable sports leagues to create content ledgers, engage fans and track who owns what.