WSC Sports set to supply real time localised content across five United Media Group markets in South East Europe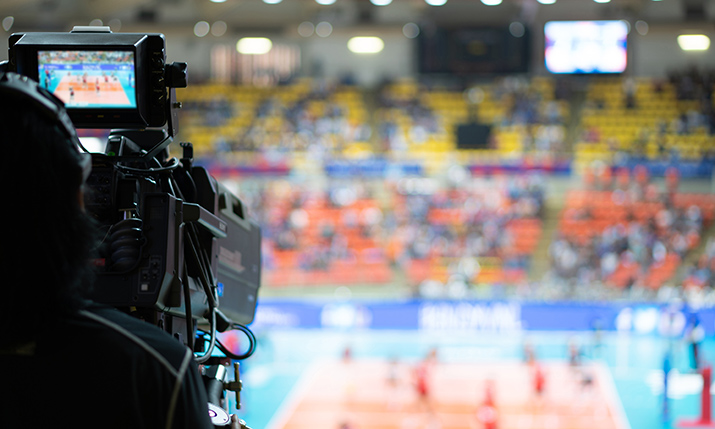 WSC Sports has entered a strategic partnership with United Media, one of the major media companies in South East Europe (SEE).
United Media (UM) will utilise WSC Sports' award-winning artificial intelligence (AI)-driven platform to maximise its content production and monetisation capabilities across five of the Group's core markets: Greece, Bulgaria, Serbia, Croatia and Slovenia.
By using WSC Sports' automated content platform, UM can localise video for each country, servicing sports fans with real time coverage of premium sports content – including the English Premier League, Bundesliga, EuroLeague basketball and UEFA Euro 2024 Qualifiers – across a range of UM digital platforms including OTT services, websites and social media channels.
In addition, WSC Sports will amplify the reach of United Media's real time highlights through its end-to-end storytelling solution – WSC Stories – that serves its partner's content directly to Google's prime search location, OneBox, making content more discoverable and accessible than ever before.
"United Media understands the evolving habits of sports viewers and the need to innovate the digital experiences it offers across the region. We are thrilled they have chosen to partner with us to turbocharge the scale and efficiency of their content workflow, providing fans in these five markets with more content than ever before," said WSC Sports co-founder and chief business development officer, Aviv Arnon.
"We have added another leading international broadcaster to our portfolio who will lean into the localisation aspects that our AI-driven platform can deliver with incredible efficiency. It's proving to be a real game-changer for multi-market content producers," Arnon adds.
"Our collaboration with WSC Sports is one of the key steps in our ongoing efforts to deliver an unparalleled digital experience to our audiences across the SEE region. Not only will we expand the amount of content we share, we will also make it more relevant and personalised across these five markets," said Ivan Krstic, digital director at United Media.
"In addition, WSC Sports' technology provides limitless potential to drive greater reach and unlock more value from our content for the benefit of all sports fans in these countries," Krstic added.
United Media joins a roster of over 350 leagues, teams and broadcasters across the globe – such as the NBA, ESPN, YouTubeTV, Bundesliga, LaLiga, Serie A, and DAZN – who deploy WSC Sports' award-winning AI-powered technology. In 2023 alone the company announced several long-term agreements with major broadcasters and streaming partners including TF1, Deutsche Telekom and Dyn Media.