Zero Density and Groupe Média TFO to present virtual studio innovation at SMPTE 2017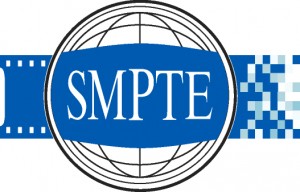 How two companies worked together to dramatically transform the cost and timescale involved in creating engaging new content will be the subject of a presentation, 'Case Study: Bridging Gaming and Broadcast Technology for High Productivity Production', to be given at the SMPTE 2017 Annual Technical Conference and Exhibition (Hollywood, California 23-26 October) by virtual studio company Zero Density and Canadian public media organisation Groupe Média TFO.
Groupe Média TFO's Reality-enabled Virtual World Laboratory was recognised at IBC 2017 for its excellence in the broadcast industry, winning the Innovation Award for Content Creation as well as the Judges' Prize.
Groupe Média TFO chose Zero Density's Reality to help it create its Virtual World Laboratory, a revolutionary production environment that allows the creation of virtual sets that are almost indistinguishable from physical sets. Reality is based on Epic's Unreal Engine 4, the latest version of a powerful engine that has dominated the video gaming industry since 2001, enabling Reality to bridge the two industries to deliver exciting new options for advanced applications in VR and AR production.
"Studio-based television production largely depends upon fixed sets," said Kuban Altan, Head of Research and Development at Zero Density, who will be joined onstage by Éric Minoli, Vice President & CTO of Groupe Média TFO. "These are expensive to create, slow to build and expensive and space-consuming to store."
"The industry has long been interested in the potential of virtual sets," he continued, "because they seemed to offer the potential of almost instant implementation, improved studio productivity and significant savings in time and money. But, until now, those potential benefits have not been achieved because available virtual studio solutions were expensive, as well as being time-consuming and complex to learn and use. Reality changes all that with its affordability, ease of use and speed of implementation – and the incredible photorealism it delivers."
"Making an existing gaming engine broadcast-ready saved us an enormous amount of development time," Altan concluded. "It gave us the ability to leverage the best rendering engine – and gave us access to a range of gaming engine features that are incredibly useful to the broadcast world."
"Because Zero Density's Reality provides more than enough processing power to maintain the required HD quality across a very large model in real time, we can now make short programs for our young audiences very quickly, or as live broadcasts," said Minoli. "We have created as many as 40 short online videos, each in a different setting, in a single day. Reality has freed up our creative talent, increased our productivity and allowed us to almost eliminate post-production costs."
Altan points out that, as Unreal Engine benefits from being free to use, a sizable community of developers has grown up around the world developing models that are traded online at very low cost. While a traditional physical set would cost an organisation like Groupe Média TFO around $80k – $100k to construct, he notes, it is possible to buy ready-made, fully developed scenes from the community for as little as $15 — a remarkable saving.
In their presentation, Minoli and Altan will discuss and demonstrate the opportunities – such as creating scenes and objects that would be unachievable using traditional methods, in addition to creating photorealistic sets — as well as the technical challenges presented by using video gaming technologies in broadcast applications, and how the approach enabled by Reality is equally applicable to any genre of fast turnaround content creation. They will also discuss next-generation keying technology and the concept of a real-time node-based compositing engine for real-time virtual studio production.