IBC 2019: Net Insight unlocks new media applications with RIST Main Profile; Mediatech's CDN implements Sye live streaming for The Hong Kong Jockey Club
Net Insight (stand 1.B40) announced the addition of support for RIST Main Profile to its Nimbra products, further cementing its commitment to open standards and technologies. In addition, the Sye live streaming solution is powering Mediatech's end-to-end solution for Hong Kong Jockey Club's live sports mobile app.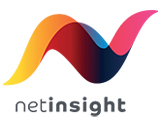 RIST Main Profile
Founded by the Video Services Forum, Reliable Internet Stream Transport or RIST, is a technical recommendation developed through industry-wide collaboration that helps foster interoperability among vendors for the rapidly growing internet transport segment for professional media. RIST is quickly becoming a key technology for internet transport, adopted by many traditional transport vendors, as well as public cloud providers.
Building on Simple Profile, the first RIST technical recommendation, the new RIST Main Profile, formally due to be ratified later this year, is now opening up RIST for a wider range of live video use cases such as remote production and cloud ingest through simpler operations and powerful security. Thereby making RIST on par, and even leapfrogging, most commercial internet transport implementations.
As an early supporter of RIST, Net Insight, together with QVidium, was world first to show an interoperable version of RIST Main Profile a few weeks ago. "With internet transport now quickly moving into the mainstream, the focus is changing from technology innovation to interoperability and collaboration," says Alexander Sandström, Head of Product Marketing at Net Insight and co-chair of the RIST Forum. "I'm truly amazed by how well the industry has pulled together and cooperated to quickly bring this advanced technology from idea to implementation."
The announcement comes a week after the launch of Net Insight's new product line, the Nimbra 400 series, reaffirming its commitment to internet transport for premium live media applications.
The Hong Kong Jockey Club
Together with Mediatech, Sye enables a premium live sports and betting streaming experience made for high rollers around the world, ensuring ultra-low latency and – more importantly – a perfectly synchronized experience. Thanks to these capabilities, viewers can follow every second of the race at different angles, from multiple track segments to the horse paddocks, without losing precious time to place their bet. Sye's fixed ultra-low latency increases the betting window, while perfect sync gives everyone the same fair chances of placing a winning bet. Multiple live video feeds from the stadium are streamed by Sye and distributed via Mediatech's CDN. These feeds are then delivered to the client in an app optimized for mobile, allowing both fans at home and at the stadium to enjoy a first-row experience.
"Sye is a gamechanger in the world of live sports and live betting," says Raymond Mo, CEO of Mediatech. "Its ultra-low latency and synchronization capabilities allow for a truly premium experience, where every user can make the most out of the race."
Mediatech is the leading solutions provider for the professional video market in Hong Kong and the surrounding regions. Their CDN solution has coverage both in the region and internationally.
"With their versatile platform and longstanding experience in the region, the Mediatech CDN is a perfect fit for Sye," says Filippa Hasselström, VP Streaming Solutions at Net Insight. "We're excited to enter this market together with a strong partner such as Mediatech and show the world what True Live Betting is all about."
Net Insight's Sye is a premium live streaming solution that delivers a better-than-broadcast quality of experience. With low end-to-end latency, perfect sync, instant channel changes and a pristine quality of experience – Sye guarantees the best possible live video streaming experience. Sye also includes features such as dynamic server-side ad insertion and metadata synchronization. Sye is supported by multiple CDNs and is also available through Sye Streaming Service.
Revenue under the Net Insight agreement with Mediatech is variable, based on usage and there are no volume commitments.
The Hong Kong Jockey Club is a world-class racing club that hosts a multitude of sporting events, such as horse racing and football.