IBC 2019: Vislink to focus on video transport and wireless camera systems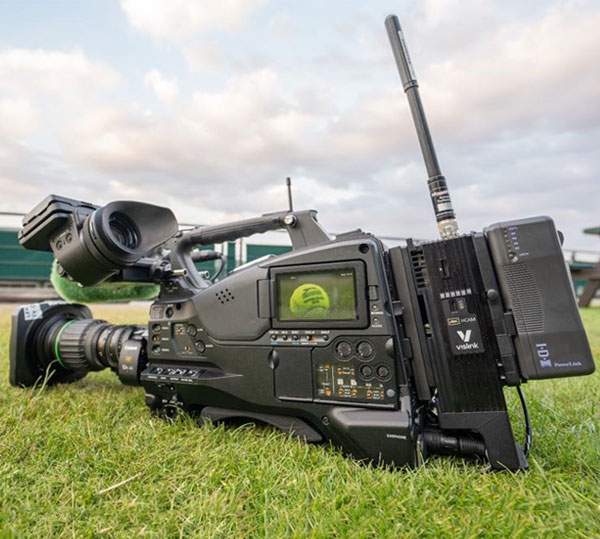 Vislink Technologies will use IBC 2019 to launch the Microlite 3 transmitter, a compact HD solution that builds on its Microlite 2 device.
The new model includes the Link Modulation Scheme – Terrestrial (LMST), a modulation technique that is compatible with all Vislink receivers and is said to be a good low-cost solution for video and data transport system and view back. The new system also includes a telemetry package, providing PoV camera and remote control to be used in conjunction with our DragonFly FocalPoint System.
John Payne, President and COO of Vislink said: "Our presence at IBC 2019 represents our continued commitment to bringing the next generation of broadcast solutions to market around the world. It is the ideal venue for us to maximise our exposure, continue business development and broaden the sectors to which we offer solutions."
Microlite 3 is compatible with PSF formats and has expanded the 5GHz RF band to include the U-NII Low 5.15-5.2GHz, with potential to house higher frequencies (6.0-8.5GHz bands).
Vislink Technologies has also broadened its HD wireless camera offerings, adding to its DVE6100 encoder and IRD6200 decoder so that they can deliver HEVC and DVB-S2X satellite efficiency.
The low latency HCAM transmitter and Ultra Receiver-LD (ULRX-LD) system can deliver wireless camera signals with HDR (High Dynamic Range).
According to Vislink, the DVE6100 and IRD6200 are the smallest and lightest 4K UHD DVB-S2X exciter and 4K UHD HEVC DVB-S2X IRD on the market.
Vislink will also be presenting the new INCAM-HS (Sony) and INCAM-HG (Grass Valley) integrated wireless camera transmitters for Sony and Grass Valley's new multi-format live camera systems during IBC.
Designed for event coverage, newsgathering and sports broadcasting, the INCAM systems feature the same technology as Vislink's HCAM on-camera device, including single-frame end-to-end UHD latency.
Show attendees will be able to view the INCAM-HS, specifically designed for Sony's HDC-5500 new 4K multiformat live camera system, on Sony's stand in Hall 13 A10, and the INCAM-HG, designed for the Grass Valley LDX Series HD Camera, on Grass Valley's stand in Hall 9 A01.
Stand 6.B27