Aspera's Per Hansen joins Interactivity and In-Stadium Innovation panel at Sports Venue Technology Summit 2016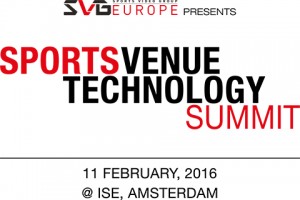 Per Hansen, senior technical specialist at Aspera, is the latest addition to the ranks of speakers at SVG Europe's first conference event of 2016. Devised to explore the rapidly-changing nature of stadium technology, the Sports Venue Technology Summit will take place at the Amsterdam RAI on 11 February, during the Integrated Systems Europe (ISE) trade show.
Deepening fan engagement through new technology is the name of the game as sports associations and venue operators seek to maintain the attention of an increasingly distracted populace. This requirement can find fruition in multiple forms – through greater integration of social media and bespoke video into the content relayed on stadium displays, to the ability for fans to access statistics, game highlights and more on their smart devices. Challenges abound in this new connected era – not least the need to guarantee sufficient bandwidth throughout the duration of an event – so in 'Getting Even Closer to the Action: Interactivity and In-Stadium Innovation' we will examine emerging technologies and techniques that are set to make everyone's lives easier.
Joining Hansen and the session moderator, SVG Europe managing editor David Davies, will be: Tine Helmle, BroaMan, managing director; Lars-Olof Janflod, Genelec, marketing and PR director; John Smith, Media Links, head of EMEA; and Chris Waddington, NewTek, director of sales east EMEA
Title sponsor of the Sports Venue Technology Summit is Blackmagic Design, whilst the media partner for the event is Pan Stadia & Arena Management magazine. For a full programme, and to register, please visit https://www.svgeurope.org/svts-europe-2016/.