Invidis founder Florian Rotberg to deliver SVG Europe Sports Venue Technology Summit keynote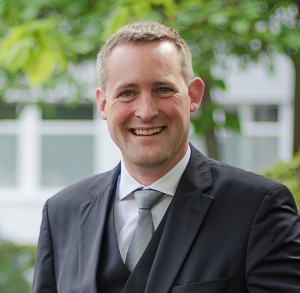 Invidis Consulting founder Florian Rotberg is to present a far-reaching overview of the present and future of digital signage during the 2017 edition of SVG Europe's Sports Venue Technology Summit. Taking place during ISE on 9 February, the summit will explore the latest technologies and processes underpinning the modern connected stadium.
Digital customer journeys are now dominating planning in sports arenas – from wayfinding to menu boards in the arena, and from perimeter boards to video cubes. It's not about technology but a seamless user experience. Managing digital content on digital signage, engaging with consumers on mobile devices, and achieving positive ROI remain hugely challenging. In this keynote address, Florian Rotberg, founder of Invidis Consulting, will discuss  the opportunities presented by digital signage in sports arenas and stadia, and provide insight into the digital signage concepts of tomorrow.
The Sports Venue Technology Summit is open to all ISE 2017 attendees. It will take place at the RAI, Amsterdam, on the morning of 9 February. For a full programme, and to register, please visit https://www.svgeurope.org/sport-venue-technology-summit-2017/.