Nordic Summit 2020: Registration opens for 12 March event at Media City Bergen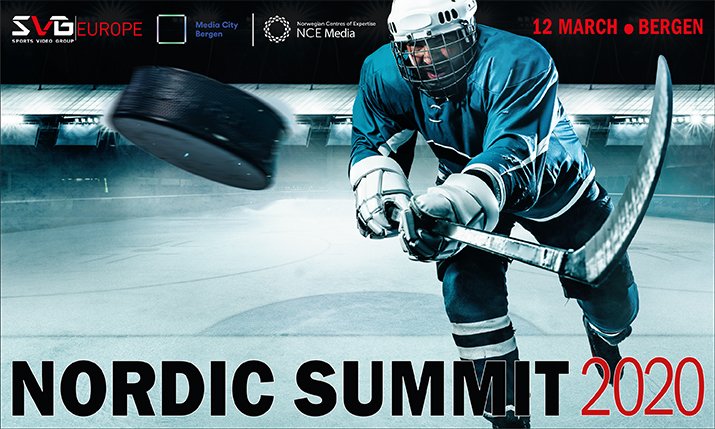 SVG Europe is pleased to announce that registration is now open for the third dedicated Nordic Summit, in collaboration with NCE Media.
Nordic Summit 2020 will take place on Thursday 12 March 2020 at Media City in Bergen, Norway.
The programme will feature a mixture of presentations and panel discussions with a particular emphasis on providing real-world examples of how sports broadcasters and their technology partners are collaborating to solve a variety of production and distribution challenges.
Topics will include cost-effective sports production, remote production, the cloud-based newsroom, eSports, fan engagement and more.
As with all SVG Europe events, Nordic Summit 2020 will also feature a host of networking opportunities, before, during and after the event.
Last year's event attracted more than 200 delegates from across the Nordics and Northern Europe.
Speakers included representatives from NRK, SVT, TV2 Denmark, BBC Sport and Fox Sports.
The 2020 event will also include a pre-conference Early Bird networking reception in the Media Lab at Media City on the evening of Wednesday 11 March.
The full programme and speaker line-up for Nordic Summit 2020 will be announced shortly.
For more details and to register visit: Nordic Summit 2020