SVG Europe appoints David Davies as Editor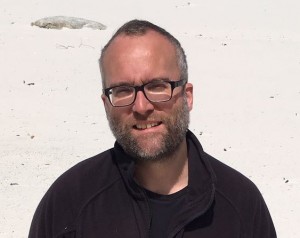 SVG Europe is delighted to announce that David Davies has been promoted to the role of Editor. In the newly-created position, Davies will oversee the day-to-day editorial operations of SVG Europe, as well as spearheading the development of new content and conference events, including an increasing number of regional summits.
Among his other priorities will be to enhance editorial coverage of SVG Europe's growing roll-call of sponsors, and strengthen dialogue with broadcasters and service providers located throughout Europe. He will also undertake an ongoing series of Executive Interviews with SVG Europe's Platinum Sponsors; work to extend the current network of European editorial contributors; and develop case studies that can be used both editorially and at SVG Europe conference events.
Davies will continue to work in close cooperation with SVG Europe Executive Editor Fergal Ringrose, who comments: "The Sports Video Group is delighted that David is taking this important step up from his previous Managing Editor role to that of Editor for Europe. It is both recognition of the role David has played in the emergence of SVG Europe as a major player in the sports content production business, and an acknowledgement of the breadth and depth of work David now takes on across the platform as we look to further growth and expansion in 2017."
A technology journalist and editor for 16 years, David Davies has been a key member of the SVG Europe team for nearly five years. He has also been a contributor to many other industry titles, including PSNEurope, Installation, TVBEurope and Broadcast, with a particular specialism in pro-audio.
"2016 was a landmark year for SVG Europe with our best-attended conference events to date, and a greater variety of high-quality editorial on our website and newsletters," says Davies. "This year promises to be even better with a number of major plans to expand our content channels and introduce fresh events, so I am delighted that I will have the opportunity to drive developments in these and other areas in my new role as Editor."