The Switch brought on board to provide connectivity and TX services for Concacaf tournaments in 2022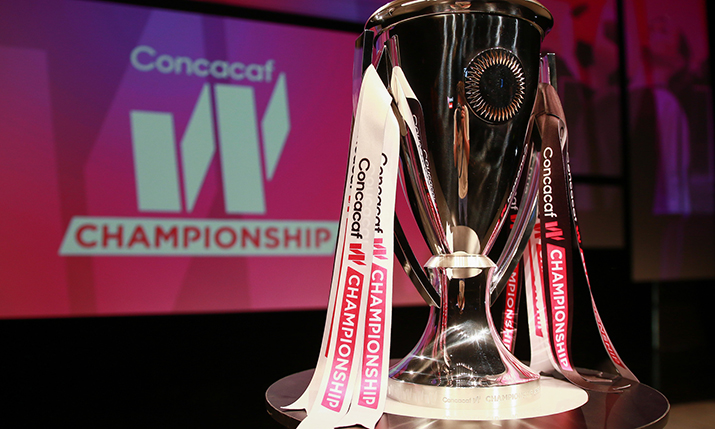 Production services and global video delivery firm The Switch is providing connectivity and transmission services to the Confederation of North, Central America and Caribbean Association Football (Concacaf) for its premier international tournaments in 2022.
The deal sees live video feeds of the association's men's and women's competitions sent from stadiums across the northern Americas to all major rightsholders.
In addition to tapping into The Switch's private fibre network, Concacaf is relying on its Cloud Video Services platform, MIMiC, for international distribution of 300 tournament games from their W Championship (pictured, above) to the Scotiabank Concacaf Champions League, Scotiabank Concacaf League, their youth competitions, and the Nation's League.
Worldwide coverage of five of Concacaf's premier international tournaments is being delivered via The Switch's network and MIMiC to an array of major media companies for broadcast and streaming, including CBS/Paramount+, ESPN, FOX Sports, Flow, One Soccer, and Univision.
Oscar Sanchez, director of broadcast operations and media distribution at Concacaf said: "We've trusted The Switch's traditional transmission services for several tournaments now and it's always been excellent. What's really exciting about this year's tournaments is how we can expand our services by utilizing its cloud-based transmission services – it's given us so much more flexibility in what we can do for each game."
The Switch's global network provides IP delivery of games from Concacaf's production facility in Florida to multiple destinations via the internet and, where available, The Switch's private fibre network. Cloud-based transmission capabilities are also available for either the primary feed or as a backup.
Rick Behar, vice president of sales at The Switch, added: "Delivering live sports from one end of the world to another is always a big challenge, but one that we at The Switch embrace. With an established expertise in producing and delivering high-quality, low-latency feeds using a range of IP tools and infrastructure, we enable rightsholders and broadcasters to create fantastic sports coverage no matter where they are. Choosing The Switch and MIMiC means Concacaf can deliver more content to more destinations than ever, enabling its thrilling soccer action to reach a broader audience."